Spider-Man: Across the Spider-verse proves once again that animated superhero films are here to stay.

Set some time after the events of Into the Spider-verse, Across the Spider-verse sees the reunion of Miles Morales and Spider-Gwen, along with other familiar and new faces from across the Spider-Man multiverse.
Right from the get go, we are thrust into an intriguing story, one that sets the tone and pace for the entire film. Narrated from Gwen's point of view to start with, we see what has transpired since the first Spider-verse film through a very different lens, one of love, loss and loneliness.
We are quickly reminded that life may not always be as it seems when it comes to being a hero and having a secret identity, something that can't really be shared with loved ones. While we see Gwen suffering with this notion, we also see Miles dealing with much of the same, though in his own unique way. 
The loneliness of heroism is of course, masked by the crime fighting that needs to happen in order to protect their respective worlds from criminals. Enter the new villain, The Spot, who unlike other villains in the Spider-Man universe, gets a good laugh out of viewers on his introduction. That all quickly changes as the film explains The Spot's motivations and builds him up to be the film's main antagonist.
I use the term antagonist loosely in this review given that The Spot isn't the only character working against Miles Morales, who once again takes the stage front and centre. 
In trying to apprehend The Spot, alongside Gwen who has returned to Miles' world with her own agenda, we see a host of new Spider-Man variants being introduced, including the likes of Spider-Man 2099, Spider-woman (a.k.a Jessica Drew), Spider-Man India and Spider-Punk. 
Each of the new Spider-Man variants have their own unique quirks and traits, though each with their own 'canonical' points in their story that give rise to their destiny and who they are. It's these canonical points that are soon threatened, in which we see Gwen, Miles and Peter B Parker (who reprises his role with a new little addition) take on various Spider-Man variants who are hell bent on ensuring the continuity across the multiverse.
Story wise, there's a lot to unpack in Across the Spider-verse. With a much deeper, more poignant story detailing the trials and tribulations of being a hero, alongside with the responsibility of ensuring fate isn't disrupted, the film manages to craft an intriguing plot that will have you glued to the screen all the way through. 
With its own take on the multiverse, with some small link to what we've seen in the Marvel Cinematic Universe, Across the Spider-verse manages to add some sense of consistency to Marvel's multiverse concept, perhaps in a way that's a lot easier to digest. Let's just say, there are definitely some Easter eggs you need to keep an eye out for.

Each of the characters are given equal opportunity to truly shine, giving viewers both surprising and delightful introductions to some of the Spider-Man variants some may not have been familiar with before. Let's just say, where representation is concerned, I, as a South Asian Spider-Man fan, am truly happy with the portrayals the filmmakers had gone with in this film.
Speaking of portrayals, the acting is on par with Into the Spider-verse, if not better, with some familiar MCU voices playing key roles.

Of course, as an animated film, I'd be remiss if I didn't mention the absolute gob-smackingly stunning job the animation department has done for this film. If you thought the first Spider-verse film had astounding graphics, wait till you see this film. Every frame was divine, with aesthetics that will have you wanting to source prints and art books to gush over well after you've seen this film (perhaps even over multiple times).
I can't speak about aesthetics without mentioning music when it comes to the Spider-verse films and once again, viewers will be left on the edge of their seat with both the score and soundtrack of the film. 
For a film about various different Spider-Men across multiple Earths and all with different backstories, Across the Spider-verse manages to craft a powerful story with a steady pace that leaves you wanting more, whilst not overcomplicating things.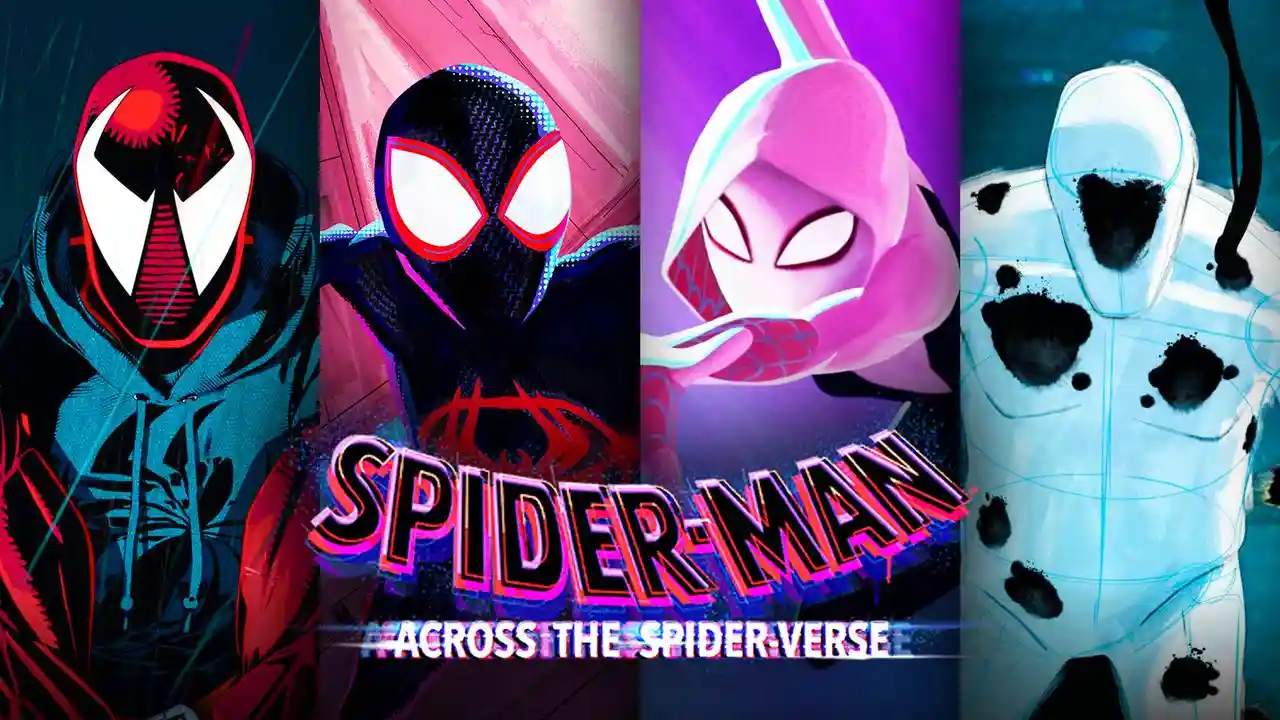 With such a strong portrayal of characters and an ability to tug at your heartstrings, all while making you laugh and encouraging you to cheer the heroes on, Across the Spider-verse is a masterpiece of a film. If it doesn't get nominated and win the award for Best Animated Film, I think some of us will riot!

If you need a low-down on some of the different Spider-Man variants you're likely to see in the film, take a look at my new comic book YouTube channel.