Wrapped in a moving and mature drama, Logan is a melancholic tale, which redefines the superhero genre, taking it to new heights, while providing a heartfelt send off to Hugh Jackman's Wolverine.

A central character in the X-Men cinematic universe, the Wolverine a.k.a Logan, has been involved with the X-Men film franchise for seventeen years, starting with the first X-Men film in 2000. Portrayed by Hugh Jackman, Wolverine has always been described as a wild, aggressive, and rather beastly mutant who has no qualms with ruthless violence. However, throughout the entire X-Men film franchise, including Wolverine's own solo series, this raw and passionate rage that he supposedly possesses was left largely untapped and overlooked, with subtle suggestions made instead, leaving us, the viewers, with a rather bland characterisation of the Wolverine.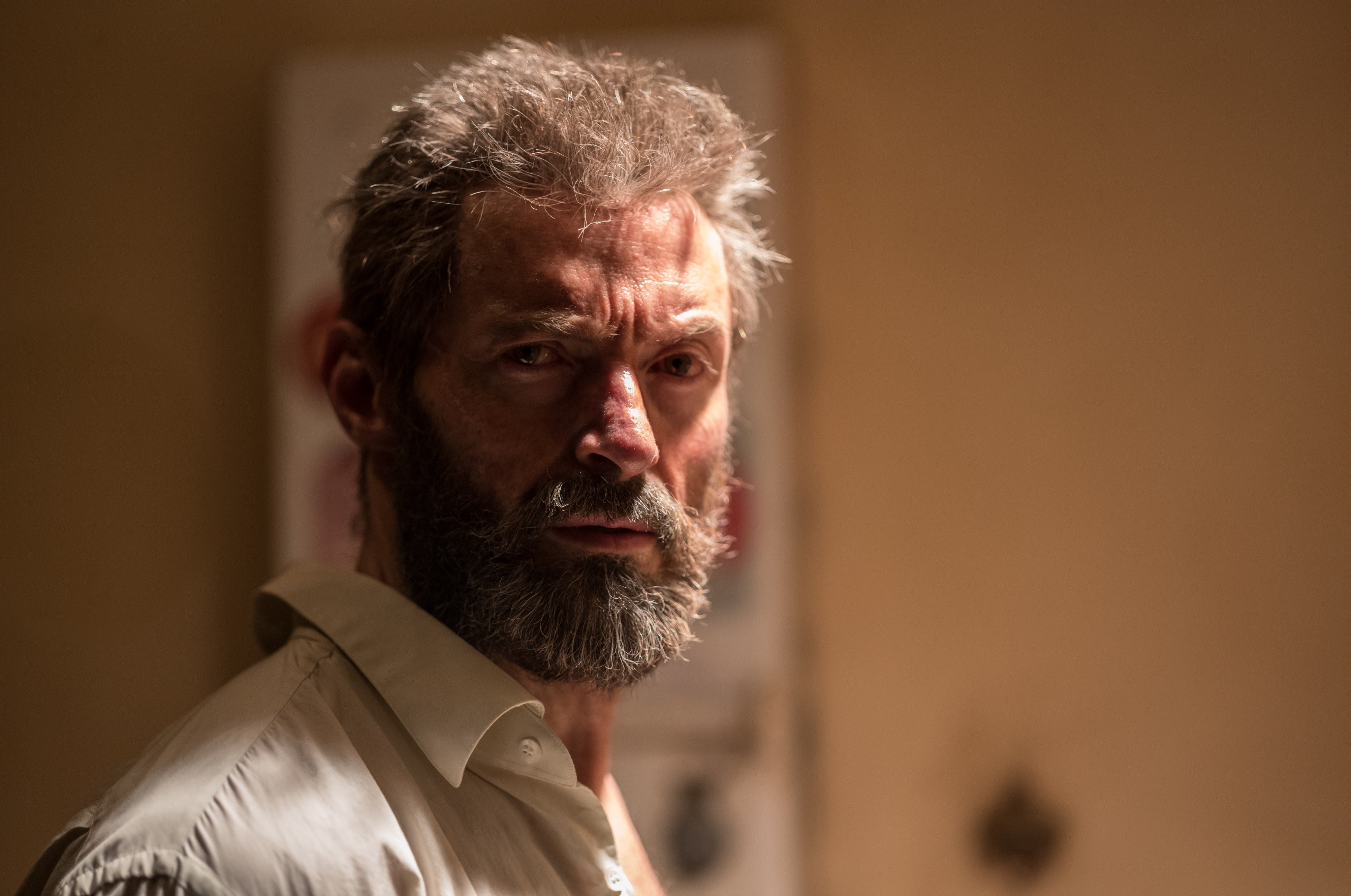 Now, with Logan, the final Hugh Jackman Wolverine film, which also marks the end of Patrick Stewart's portrayal as Charles Xavier, we are graced with a Wolverine that we've not seen before, in an environment completely unfamiliar to us. Gone are the glory days of the X-Men, with Professor Charles Xavier's dream for his gifted youngsters no longer a consideration. With Logan, we are graced with a much more 'real' depiction of popular characters and an experience, which finally does Wolverine justice.
Logan is a 20th Century Fox film directed by The Wolverine 3 director James Mangold and is set in the year 2029. Following the success of Deadpool, Logan is the first X-Men franchise film to have an R-rating, a feature which raised the bar of the film and in my opinion, makes Logan the best X-Men film to date.
The film follows a much older and weaker Wolverine, whose healing factor appears to be fading away. Having lived for over a century, the Wolverine we see on screen is broken and ready to die, with a jaded view of the world. His only motivation? Ensuring Professor Xavier's safety and whisking him off to live a peaceful life on a boat. However, his plans are disrupted when a young girl, who goes by Laura (Dafne Keen), is entrusted to him. Viciously aggressive, with abilities similar to Wolverine's, Laura is being hunted down by Alkali Transigen, a secret organisation, which works to create mutant soldiers, headed by Dr. Rice (Richard E. Grant) and his henchman, Donald Pierce (Boyd Holbrook).
The plot of the film is simple; escort Laura to safety and survive long enough to live happily ever after. Despite such a simple plot, the way in which Logan narrates the story is brilliant, told in such a way that it is difficult not to enjoy the journey and feel a kinship with the characters.
Right from the very moment we lay eyes on Wolverine in Logan, we are given a glimpse into his age and brokenness. He certainly isn't the age-defying, well-oiled machine that he used to be. No, now Wolverine walks with a limp, scars marring his body, his eyes weary from the many hardships he has seen over the years. It's no wonder that the very first utterance out of his mouth in this film is "f*ck". Apart from Deadpool, this is the first time ever that we hear a 'superhero' use profanity. Not only do we hear Wolverine swear but the sweet, often poised and refined Professor Xavier too, a man who, like Wolverine, has seen his fair share of nightmarish destruction, death and devastation.
The use of profanity adds a level of realism to the characters and provides for a more emotional response. Each moment, whether a violent encounter or a heartfelt one is delivered with much more feeling through passionate emotional outbursts, something that previous X-Men films lacked. It is this level of raw emotion that makes the events in Logan all the more gut-wrenching and at times, tug at your heartstrings.
The R-rating isn't just for profanity. The level of violence and gore in this film has definitely been taken up several notches and truly depicts the ferocity of the beast that is Wolverine. The unfiltered bloodshed and gore adds to the experience in making violent scenes appear more realistic, inciting a reaction from viewers. Without this, the film would not be as engaging and the characters not as realistic nor entertaining.

Character development was one aspect in which the film was lacking. As fans, it's easy to assume that we know all about Wolverine's history and his relationship with Professor Xavier. It isn't necessary for any backstory. Likewise, Laura's story doesn't require further detail than what is provided in the film. However, the villains in the film, Dr. Rice and Donald Pierce, needed more characterisation. Throughout the film, these two characters felt rather stale and didn't catch my interest at all. Perhaps a more 'powerful' villain would have made for a more interesting baddie. I would have liked to have learnt more about Caliban (Stephen Merchant), the mutant tracker, too.
Emotions certainly ran high throughout the film as we are thrust into a tumultuous adventure, watching on as Wolverine, Professor Xavier and Laura bond, as they attempt to evade Transigen. Watching the interaction between the trio, their relationship maturing every step of the way, undeniably brought on the 'feels'. It spoke volumes that Logan actually managed to make me appreciate Wolverine's character, something that I was usually put off by, as I'm not much of a Wolverine fan. In fact, this version of Wolverine is far more likeable as he is portrayed as just another old, frustrated man, who has lost all purpose in life apart from his duty to care for his mentally unstable father figure.
Action sequences are aplenty in Logan, with some rather cool mutant powers on display, however, with this being showcased more towards the end of the film, the display felt quite short lived. Nevertheless, it wouldn't be an X-Men related film without any mutants.
Interestingly, while Logan is delivered in a way that is unique and interesting, I couldn't help but notice the large number of similarities with the PlayStation game, The Last of Us, which also follows an older gentleman and young girl as they go on the run. Similarly, my level of excitement grew upon noticing several Easter eggs and references to previous X-Men film moments.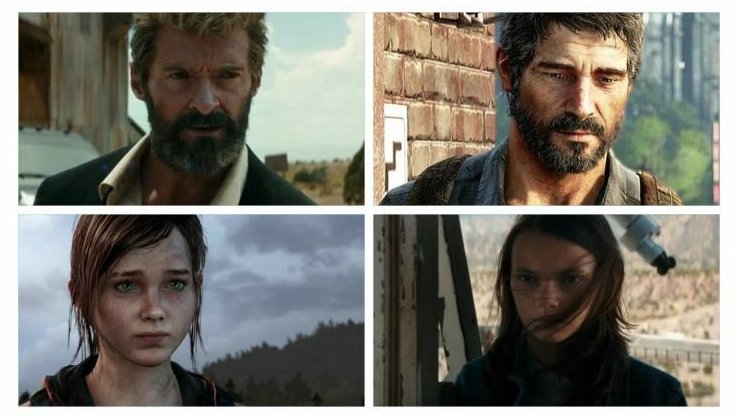 In all respects, Logan is by far my favourite X-Men film. From its ability to evoke the 'feels' to it's masterful ending, marking the end of an era and giving both Hugh Jackman and Patrick Stewart a superb send-off, Logan comes highly recommended and one which is certainly best watched in theatres.
Logan releases nationwide in New Zealand on March 2, 2017.