You can't play PC games effectively or work on a computer without a good, solid mouse. Thanks to the generous folks at SteelSeries, I was provided my very first SteelSeries gaming mouse to review. Please note, I'm no peripherals expert so my review below is based solely on my opinion as a casual gamer who doesn't require top tier peripherals to game.

Design
Much like the SteelSeries Apex 3 keyboard, the Rival 3 is considered to be SteelSeries' low budget and entry level gaming mouse. From the outset, it looks very similar to most gaming mice in the market, including its big brother, the Sensei 10, albeit much smaller. The mouse comes with 6 clickable buttons. This includes a left and right button, a scroll button, 2 side buttons and a DPI switch. For someone like me who tends to get confused and a bit overwhelmed with so many clickable parts on a mouse, having just 6 is more than enough for me, especially when I'm not a competitive gamer.
Coming in a svelte matte black colour and weighing just under 80g, the Rival 3 gives off a sophisticated look while being incredibly lightweight too. What I particularly loved about the mouse is that it was small enough to fit as a palm grip in my hands, which felt naturally comfortable.
RGB
When I think about budget peripherals, having RBG lighting effects is usually something I don't consider. Yet, SteelSeries have managed to equip 3-Zone RGB lighting to the Rival 3 across the bottom strip of the mouse, as well as the SteelSeries logo, with various coloured lights that can be customised via the SteelSeries Engine 3 software. Interestingly, there's no lighting in the scroll wheel (which to be very honest is not a deal-breaker for me). Like other RGB products in SteelSeries' repertoire, these lights allow for in game effects and other personalisations.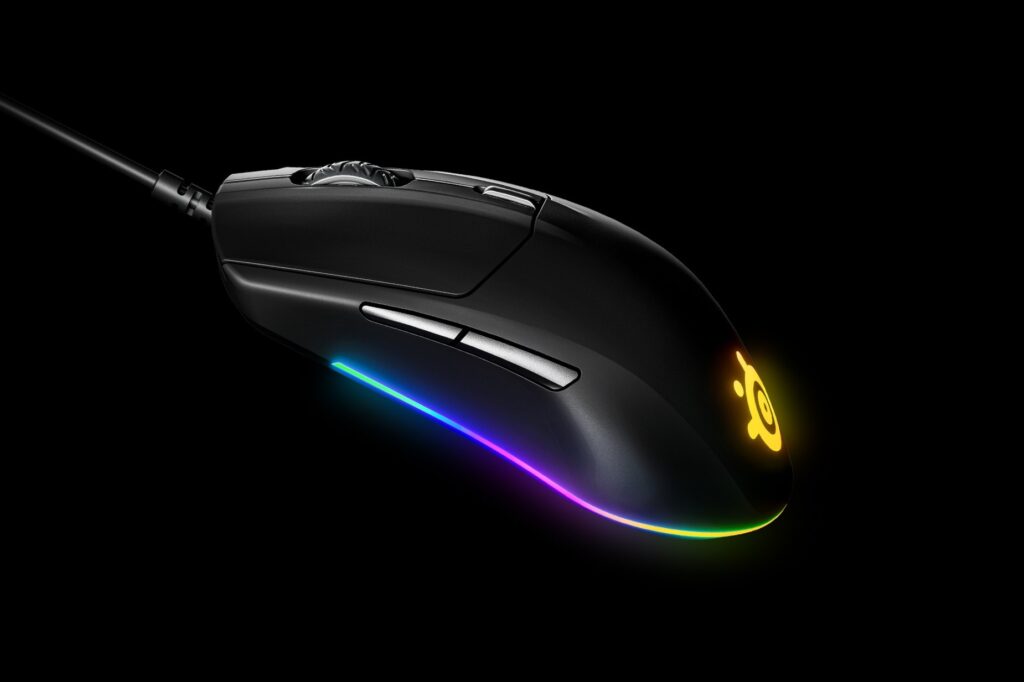 Usage
As mentioned, the Rival 3 fits naturally into a palm grip in my hand, which is the style of grip that I particularly prefer. Though my hands aren't particularly small, having a smaller mouse fit easily around my palm and fingers felt really comfortable and almost soothing to use. I can't quite explain it, but the texture of the mouse was smooth with enough grip on the sides to feel like a device that I was born to use.
Using such a light mouse, I was worried that my movements of the mouse wouldn't register as well and that I might end up with a cursor that didn't quite sit right. That was never the case though, with this mouse. The mouse felt incredibly responsive, not only when using for everyday use, but also when playing a game of Overwatch, which of course required a degree of accuracy, which I thought I the mouse provided (though I don't play competitively so I can't say if it gave me an added advantage). In addition, it was nice not having any kind of drawback or lag whenever I need to move the device around.
For those who prefer customising your mouse to suit your play style, the Rival 3 can be used with the SteelSeries Engine 3 software (available to download on the SteelSeries website) to assign different functions to each of the buttons on the mouse, which allows you to make the most of the Rival 3. For me, I personally didn't feel like I needed to do much customisation because of being terrible at PC gaming (or gaming in general) so I simply stuck with what came out of the box, which proved to be more than enough for me.
Unfortunately, the Rival 3 does come wired, which means having a cord to plug in. After a few short months of working with a wireless mouse for everyday use, I've certainly been spoilt and enjoy not having messy cables around. Regardless, it's a small price to pay when you're getting back for your buck value with a product like the Rival 3.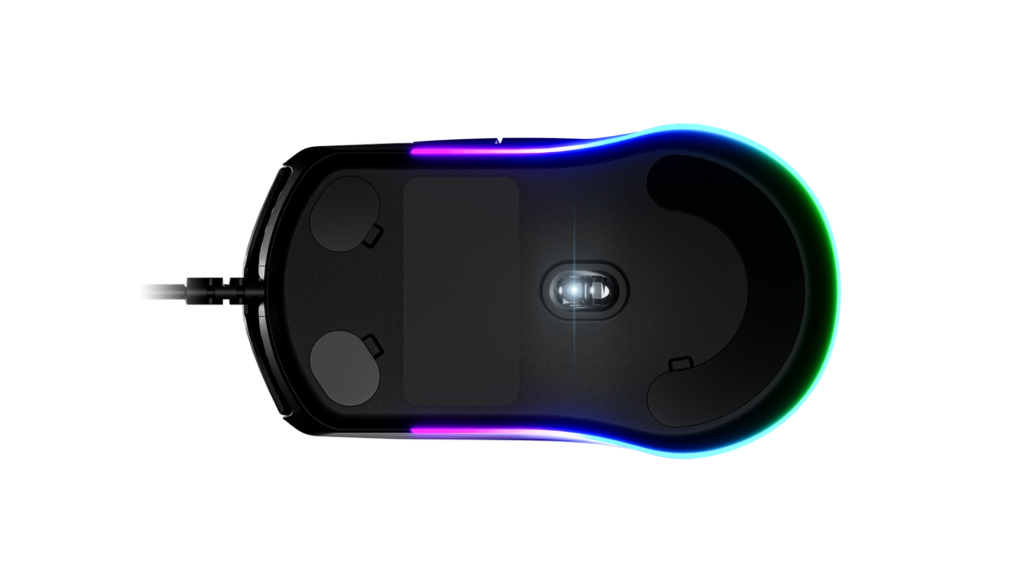 Overall
The Rival 3 gaming mouse may not be the most sophisticated gaming mouse around, however, it certainly comes with enough features to rival (or even fair much better) than other 'budget' mice in the market. To say that it is a budget mouse though is not quite right. The price-point makes the mouse affordable, but SteelSeries have managed to pack enough into this little powerhouse to keep the average gamer playing games for hours on end. On top of being comfortable and providing value for money, the Rival 3 works so well with my gaming laptop that I don't think I can ever go back to using the laptop's trackpad for work ever again. Not when I've been spoilt by how easy the Rival 3 is as both a gaming and everyday mouse.