Thanks to Play Distribution, we've had the fantastic opportunity to test out the Edifier Luna E e235 THX-Certified Active Speaker System ("e235"), the latest in Edifier's Luna range.
Before delving into our review, here's a little disclaimer: While we are technology enthusiasts here at Attack On Geek, we are, in no way, experts when it comes to home theatre systems. This review is essentially a 'noob's guide' and will be devoid of highly detailed 'tech speak'.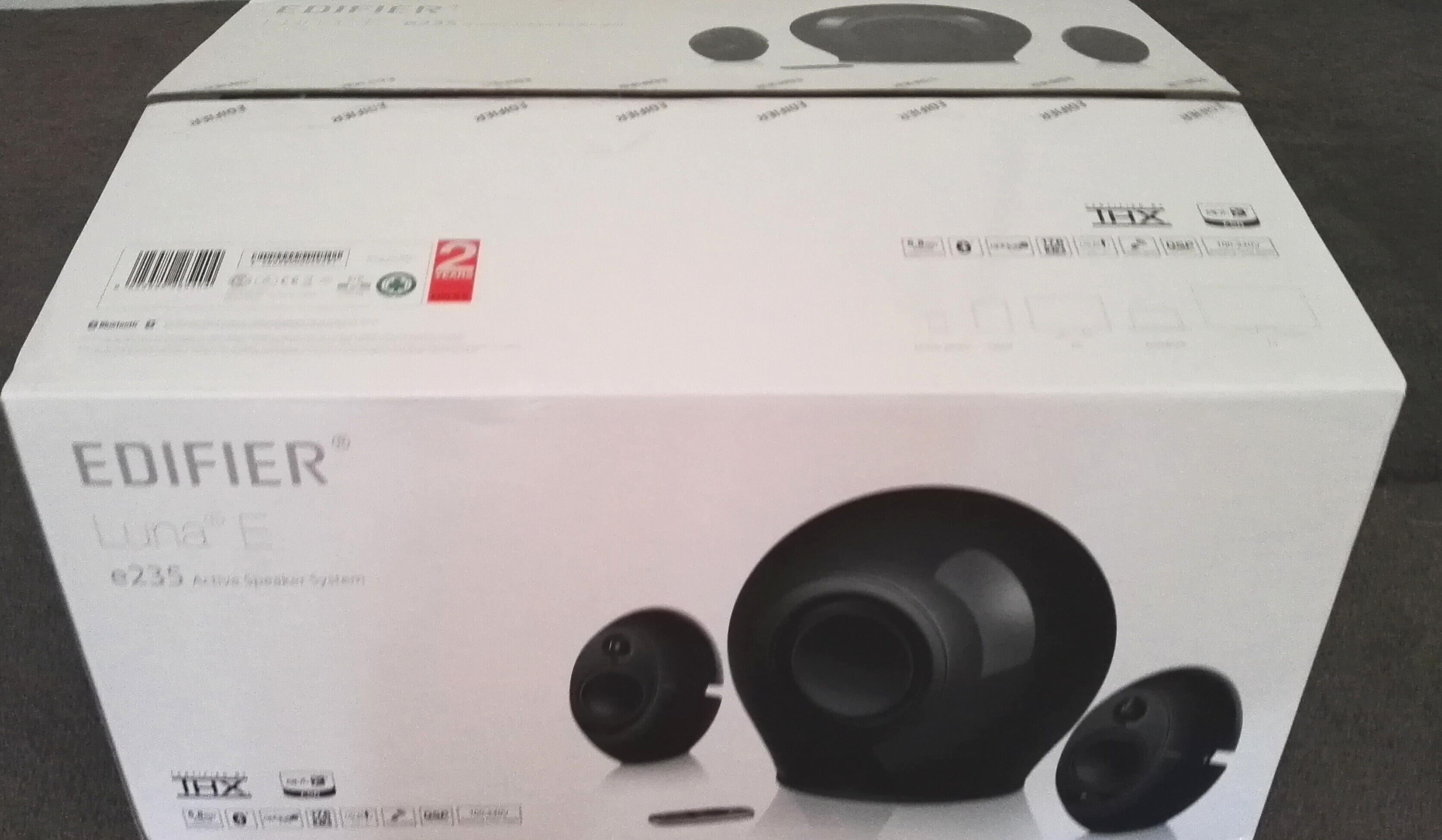 Right off the bat, we loved the fact that the e235 provided interchangeability between Bluetooth, optical and auxiliary input connectivity, which meant that we were able to use the speakers in whatever way we choose as well as control the speakers from anywhere in our home using our paired devices.
The subwoofer wirelessly connects to its satellite companions. With an 8-inch driver and 100-watt built-in amplifier, the subwoofer provides smooth, crisp and clear sound. As we live above our landlords, we were forced to keep the volume to a minimum and had to place the the two satellite speakers and the subwoofer on tables so that the vibration (which I could feel by just placing my hand a slight distance away from the speakers) would not travel through the floor.
The e235 does make life rather easy when it comes to control. Along with a slim and tiny remote control, which can discreetly be tucked into your pocket and taken with you wherever you are in the house, the speaker system does also have touch sensitive controls for those who do not wish to use the remote (or have lost it), which also features swipe motion to allow for easy track navigation.
Despite using the e235 on low volume, the THX surround sound effects did make a difference when it came to watching movies or playing games. The crisp sound certainly encompassed the entire room, a huge difference compared with the TV speakers we are used to. However, once again, though this was nice to have, it was difficult to enjoy the full potential of the e235 when there is a need to be conscious about the sound and vibrations.
Nevertheless, with a solid sound experience, the Edifier Luna E e235 is definitely a contender for when we eventually have our own home to do with as we please. The only thing we will have to consider is perhaps choosing a brighter colour, such as the red, which is also available, to really make a statement with such an unusual design. The Edifier Luna E e235 THX-Certified Active Speaker System currently retails for approximately $850NZD.