Hunt For The Wilderpeople, a New Zealand adventure-comedy film, directed by Taika Waititi of What We Do In The Shadows fame, is a film that unexpectedly did incredibly well at both local and international box offices. Having not seen any of Waititi's works before, I was a little hesitant to watch this film, that is, until the film topped the charts as the number 1 selling Blu-Ray and DVD.
The film, full of Kiwi ingenuity, follows the story of Ricky Baker (Julian Dennison), a young, defiant, adolescent with a penchant for the gangster lifestyle, who is taken by child protective services ("child services") to live with his new foster mother, Aunt Bella (Rima Te Wiata) and her grouchy husband, Uncle Hec (Sam Neill). Upon Bella's sudden passing and child services making it clear that Ricky is to be taken back, Ricky fakes his death, resulting in Hec's barn being burnt down, and runs away into the bush.
With Hec hot on his trail, leaving his home unattended, and child services coming to the conclusion that the grieving and mentally unstable Hec has abducted Ricky, what ensues is a humorous national manhunt involving both the police and the army as they attempt to arrest Hec and retrieve Ricky.
The story that unfolds sees Ricky and Hec bonding and getting over their differences in a truly marvellous way. The acting and character development, particularly for Ricky and Hec, were superb and added to the charm of the film. In fact, the entire cast of the film, including Rhys Darby, who played the nutty character 'Psycho Sam',  did a great job in portraying their characters and driving the story forward.
The plot of the film unfolds uniquely with brilliant editing that appears to speed up time in a way that is enjoyable for viewers. Waititi certainly did a fabulous job in directing a film which progressed smoothly, effortlessly and in a way that keeps viewers engaged with the narrative of the film. One particular scene in which I really enjoyed the editing techniques was that of Ricky's time alone in the bush. This was done really well and should be utilised in more films.
The pacing of the film might be a bit slow for some, but I felt that this was perfect to capture the heart of the film as well as truly enjoy the humour, which really is on point, and can be rather slapstick at times. I had such a good time laughing at Ricky's hijinks and antics.
Not only are the characters, the plot, the humour and film techniques on point, but what really made the film touch my heart is the good ol' Kiwi bonding that took place across scenic landscapes that really and truly represent the New Zealand people, its culture, its serenity and of course its beauty.
With an ending that brought the entire film to a satisfactory close, I found myself feeling incredibly grateful to have been given the opportunity to watch Hunt For The Wilderpeople and definitely feel a new sense of kinship with the country in which I live.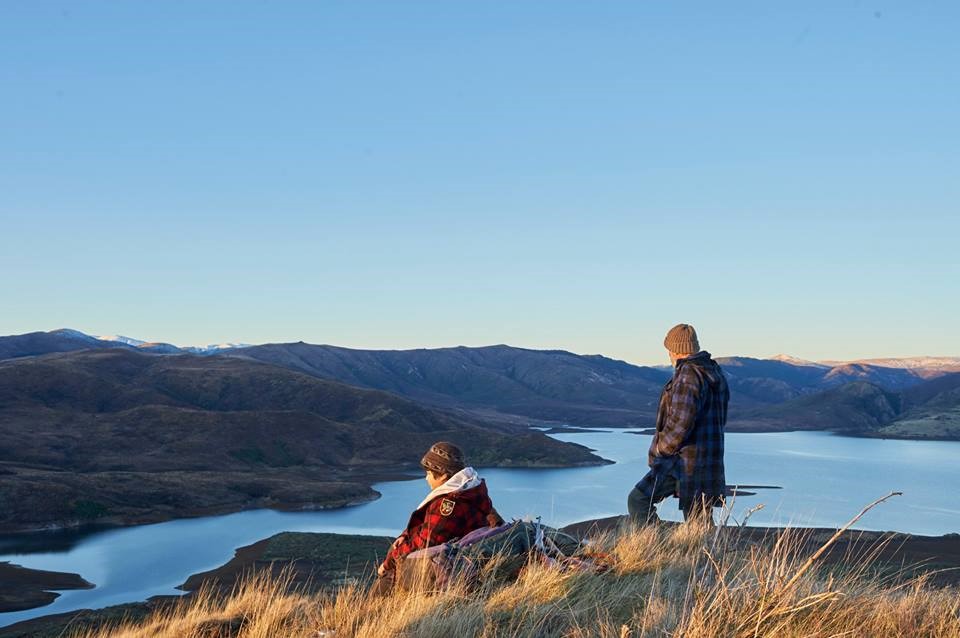 This film is a must watch for all New Zealanders and one I'd recommend those from other countries check out too. It's a feel good film, this one. I'm sure you'll like it.
Hunt For The Wilderpeople is now available on DVD and Blu-Ray and is region free! Check it out here.